6 Things to Know About Renter's Insurance
Renter's insurance is an important consideration for anyone living in a rented property. Rick Tinker Insurance offers renter's insurance in and around Pasadena, TX, Houston, Clear Lake, Webster, TX, League City, and Galveston.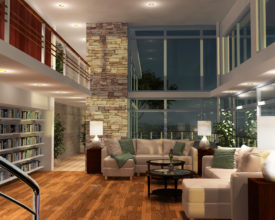 Here are six key things to know about renter's insurance:
Coverage Types: Renter's insurance typically offers three main types of coverage:
Personal Property Coverage: This covers the cost of replacing your belongings in case of damage or theft. It can include items such as electronics, furniture, clothing, and more.
Liability Coverage: This covers legal expenses and damages if someone is injured while visiting your rented property.
Additional Living Expenses (ALE) Coverage: If your rented property becomes uninhabitable due to a covered event (like a fire), this coverage helps pay for temporary living arrangements.
Affordability: Renter's insurance is generally affordable, with costs varying based on factors like location, coverage limits, and deductible choices. On average, it can cost anywhere from $15 to $30 per month.
Coverage Exclusions: While renter's insurance covers a wide range of events (such as fire, theft, vandalism), there are usually exclusions. Common exclusions include earthquakes, floods, and intentional damage. Additional coverage can sometimes be purchased for specific events.
Deductibles: Like other types of insurance, renter's insurance comes with deductibles. This is the amount you'll need to pay out of pocket before your insurance coverage kicks in. A higher deductible can lead to lower premium costs, but you should choose a deductible amount that you're comfortable paying in case of a claim.
Documentation and Inventory: It's important to keep an inventory of your belongings. This could be in the form of a written list, photographs, or even a video walkthrough. Having this documentation makes the claims process smoother in case you need to file a claim for damaged or stolen items.
Bundle Options: If you have other insurance policies, such as auto insurance, you might be eligible for discounts by bundling your policies with the same insurer. This can lead to cost savings.
Remember, renter's insurance is not mandatory by law, but it's highly recommended. Your landlord's insurance typically only covers the building itself, not your personal belongings or liability. Renter's insurance provides you with financial protection and peace of mind in case unexpected events occur. Before purchasing a policy, it's a good idea to compare quotes from different insurance companies to find the coverage that suits your needs and budget. Please call us without hesitation.