Are you looking for a beautiful home with all the modern amenities? But, is the budget creating a problem? Then, instead of going for the quintessential homes, you should look for something like a condo. A condo can provide you with the warmth of a community, the convenience of several facilities that will help you maintain a lavish lifestyle, and at the same time, prevent you from punching a big hole in your pocket. But while you invest in the condo, you should also take measures to protect it from all kinds of risks and challenges it may be exposed to, right from natural disasters, criminals, and so on. We, at Rick Tinker Insurance, provide you with high-quality condo insurance which can solve all your problems. We are an experienced company which offers several kinds of insurances, starting with homes, automobile to even business insurance. So, if you are located in areas including Pasadena TX, Rosharon TX, Alvin TX, Houston, League City, or Webster TX, you can resort to us without any delay.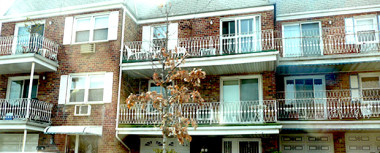 Here, we have put together a few things you must know about the condo insurance company. Take a look.
First of all, you should understand the details of the coverage you will be getting. Check your risks and challenges, and accordingly, make sure all the aspects are covered in the policy or not.
Before relying on a particular insurance agency for your condo, you should know about the kind of standing the company has in the market. Go through the online reviews and ratings to get an idea about this. You cannot randomly trust the company before knowing about the kind of service they render.
Lastly, you should always know the kind of premiums charged by the company for the condominium insurance. This will allow you to compare with the other companies in the market and make sure if this is the right choice for you or not.
So, if you want to get your insurance for the condo from us, then call us at (281) 484-7158 now.