If you have a house of your own, you should not waste your time and quickly think about its protection. It is not just enough to hire strong guards to protect your property and prevent the entry of intruders or install high-tech security cameras for the better monitoring of your homes. You also need to make sure that you are financially well compensated if there is an unfortunate incident. And for that, you need to invest in home insurance. We, at Rink Tinker Insurance Agency, bring you one of the most comprehensive insurance programs for your homes that cover all the major risks that your house may be subjected to. We have been in this field for more than 20 years. So, we have catered to almost every need of homeowners. Our affordable premiums, quality insurance programs, and a customer-friendly approach make us one of the right choices for you. So, if you are from areas like Clear Lake, Pasadena TX, Rosharon TX, Galveston, Houston, or League City, you can rely on us.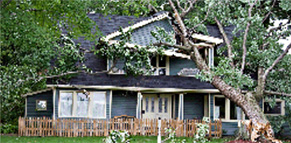 Here are 3 things that the homeowners' insurance can save you from. Take a look.
Natural Calamities
First of all, natural calamities are beyond everyone's control. Even if you take a lot of precautions, you will not be able to save your home and belongings. If you have a home insurance, you can get a good compensation for the lost or damaged valuables.
Criminal Activities
Next, thefts and burglaries might be deterred better with security systems but criminals have also become smart nowadays and find ways to attack your home. If they become successful, then you have to pay a huge price in terms of your expensive jewelry, cash, and other household items.  Get the right coverage for these and enjoy a peaceful night's sleep.
Liability
Lastly, you must also be prepared to make liability payments if someone is injured on your premises. This unnecessary cost can be tackled if you have an insurance coverage.
So, without any delay, you should quickly contact us today for high-quality home insurance.